Summa McCosker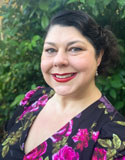 Summa is based in Australia and is Country Manager for HireRight and PeopleCheck and the former owner and Managing Director of PeopleCheck. Summa grew PeopleCheck in Australia from a start-up micro-business to a highly successful enterprise with a strong, well-known, and respected brand and industry reputation. The growth of PeopleCheck led to the acquisition by HireRight in October 2019 and Summa continues to oversee Australian operations within the HireRight family. Summa is responsible for building local service delivery, developing local product expertise and knowledge, enhancing customer relationships, and driving HireRight's growth in the local region. Summa works collaboratively and strategically with the broader HireRight teams, bringing global initiatives into local Australian operations.
Summa was a founding member of the APAC Council and has been an active participant in PBSA activities spanning more than a decade. In addition to her current role on the PBSA Board, Summa is currently involved with the Global Learning Centre, Australian Committee and the APAC Education Committee. Summa's previous roles include member and Chair of the APAC Council and the Global Taskforce.
Summa has been in the screening industry since 1998 and has extensive experience in the Australasian and broader APAC regions and markets. Summa previously worked for PricewaterhouseCoopers for six years and RISQ Group before establishing PeopleCheck in 2006. She holds a Master of Criminology from the University of Sydney and a Bachelor of Social Science from the University of Western Sydney.