Melissa Sorenson
919.459.8579
Melissa.sorenson@thepbsa.org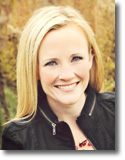 Melissa Sorenson is PBSA's first dedicated Executive Director. Prior to being retained by PBSA as the Executive Director, Melissa worked in the industry for seven and a half years. During that time Melissa also volunteered with PBSA on the Conference and Best Practice committees, presented at breakout sessions, and most recently served as a regular board member for 3 years. Melissa had been elected to the secretary position on the PBSA Board of Director's Executive committee a short time before she began her role as Executive Director, a position which she resigned from in order to serve in her current capacity.
During her time in industry Sorenson served as the Compliance and Contracts officer for Verifications, Inc. In this role, she was responsible for drafting, reviewing and negotiating contracts with clients, vendors, and alliances. She also conducted legal research and analysis including statutes, case law, regulations, privacy information, and security. Sorenson also retained client management responsibilities for one of the firm's marquee clients and consulted with clients and prospects regarding screening program development.
Sorenson brings to PBSA a wealth of industry experience along with legal training which combined with her recent three years as a Board member, positions Melissa as the ideal candidate to represent PBSA as an Executive Director. In her role as Executive Director, Sorenson will serve as the single point of contact for media inquiries, allowing the industry to present a well-developed, consistent message. Also, she will be responsible for ensuring all contracted and volunteer services align with PBSA's strategic plan, managing contracted partner services, reviewing governance documents and member programs, evaluating existing and new revenue sources and overseeing the association's finances generally.
Melissa holds a law degree from William Mitchell College of Law, received her Bachelor's degree, Summa Cum Laude, from Minnesota State University, Mankato and is admitted to the Minnesota bar.