David Hutchinson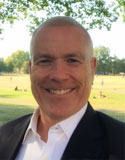 PeopleCheck was founded in 2003 and is owned by David Hutchinson who is the current Managing Director.
David' s approach to business is to ensure that every area is clear, transparent, meaningful and compliant­ supported 6y great people, smart technology and a consistent ethos of responsiveness , discretion and kindness.
David Hutchinson is an exnert in the screening sectors who has built and led comnanies in Asia the US and the OK. He is totallv committed to setting hest nractices: to maintaining and continuouslv enhancing excellence in ouali tv. nrocesses. smart use of technology and proper compliance whilst consistently delivering a best in class service across all sectors.
Prior to PeopleCheck, David worked for the Metropolitan and Royal Hong Kong Police Forces as well as for Pinkerton Consulting Services in Hong Kong, New York & London.
David is also a Cantonese speaker and has been a panellist at a number of investment forums.
He has also appeared on UK and Asian television discussing money laundering, due diligence and background screening. David is the co-author of two books which focus on performing people-based-due diligence within the financial services sector: The Private Equity Practitioners Manual, 2001 and Strategies for Successful Acquisitions in the UK, 2003.
David is the past Chair of the Europe PBSA Council and has been actively involved with PBSA for over 10 years. David also currently leads the PBSA Europe Communications Committee and deputises on the Government Relations Committee.