Katie Kulp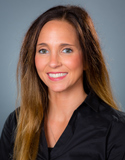 Vice President, US Compliance
Certn
Provide a short summary of your background, affiliations and experience as they pertain to the work of PBSA. Please include any leadership positions you have held on councils/committees/groups and the timeframe held.
My experience in the background screening industry began in 2006. An introduction to PBSA came shortly after, and my meaningful involvement in the association since then spans 10+ years. Outside of regularly attending conferences and monthly webinars to expand my industry knowledge, I have taken advantage of certification opportunities that PBSA offers and have participated on multiple committees. More specifically, I maintain my PBSA Advanced FCRA Certification, have successfully obtained company PBSA Accreditation at a previous organization, have been an active member of the Industry Practices Committee & Litigation Avoidance Subcommittee while also Co-Chairing the Government Relations Committee for several years as well. Most recently, serving on the Board as a Director for a first term has been a privilege I am so thankful for. I am confident that I would continue offering a level of dedication and input that would prove beneficial to all PBSA members.
From your perspective, what are the three most important priorities that PBSA should pursue during the next two years?
• To create, track and fully execute individual committee goals without regard to
co-chair changes - this includes more closely tracking activities within the committees from start to
finish to stay on track and meet end goals.

• Increase committee member participation to allow for greater association impact.

• Increase the benefit for member companies who obtain and maintain accreditation status. i.e. motivational approach resulting in more accredited companies as well.
How do you see your contribution on the Board for realizing these priorities?
Should fellow Board members agree with the value of these priorities, I will confidently take steps in the right direction and work with committee leaders to develop strategies which will realize them.
What is your long-term vision for PBSA's impact on the background screening industry?
I agree with the association's current vision of becoming the trusted global authority for the screening profession.