September 2023 Volunteer of the Month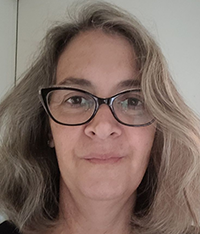 Caryn Bennett
Director of Compliance
Contemporary Information Corp.
My role at PBSA:
Enthusiastic participant in US Government Relations Committee (and the Tenant Screening subcommittee) and US Advocacy Committee
Why I wanted to volunteer with PBSA:
No matter how long you are- or have been- in the industry, there is always something new to learn, someone to learn from and someone you can teach
What I do when not at work:
I am currently writing a book about a serial killer (See? You can learn from the reports that you view over the years)
What I'm reading:
"A Gambling Man" by David Baldacci (not one of his best)
Favorite website, podcast, blogs, etc.:
https://www.cicreports.com/resources/
On my desk right now (books, personal items, etc.):
Organized chaos!