September 2022 Volunteer of the Month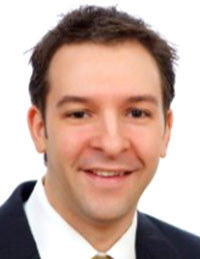 Kevin Bachman
Partner
IQubed Advisors, LLC
My role at PBSA:
I'm the 2021-2022 BSCC Chair and frequently present at PBSA conferences and the Education Committee's monthly webinar series. Speaking is my absolute favorite thing to do, and I'm grateful for the opportunities the Association has afforded me.
Why I wanted to volunteer with PBSA:
Since the Association's inception, I saw it as a great way to learn and grow professionally. So much of what we learn comes from what we're exposed to, and if all we see is our own little corner of the world, we won't get far. Yes, as volunteers, we help others and advance the industry, but I believe we get back far more than we give.
What I do when not at work:
In the spring and summer, I'm coaching on a baseball field. In the fall and winter, I'm a chauffeur to soccer and basketball practices, or art and theater classes. I also love to cook.
What I'm reading:
Everything. I have an admittedly strange obsession with the 2008 financial crisis. If a book has been written about it, I've probably read it. The Four and Post Corona by Scott Galloway are must reads. I also love supply chain books. How business decisions impact employees, suppliers, local communities, consumers, and the global economy. Tomatoland, Amazon Unbound and Fulfillment are three that come to mind.
Favorite website, podcast, blog, etc.:
You mean, besides the Background Check Radio podcast? Business Wars is awesome. I also love old time radio mysteries and detective shows. As for websites, Longreads.com is great (sense a pattern?). For blogs, mostly Syracuse Orange and New York Yankees fan sites, to satisfy my inner childhood sports fan.
On my desk right now:
Too much clutter. SEC filings and investor presentations. A deposition to review. A few bottles of Bourbon I give as gifts to clients. Neatness (nor brevity) is my strong suit.