September 2019 Volunteer of the Month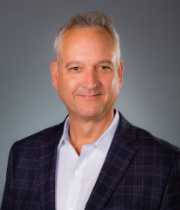 Bob Capwell
Chief Knowledge Officer
Employment Background Investigations, Inc. (EBI)
My role at NAPBS is
Currently working with the Global Governance Taskforce to review governance documentation and make recommendations to the NAPBS Board as we transform our organization into a true global association. I've also served on the Global Advisory Council (GAC) and worked closely with my colleague Barry Nixon to Co-Chair the initial NAPBS Global Taskforce. I've served on the Ethics and Accreditation Committee in its early stages. I've also had the distinct honor and privilege of being a member of the NAPBS Board of Directors and serving as Past Chair.
Why I wanted to volunteer with NAPBS
For me, volunteering gives me great pride and joy as I give back to an industry and association that has blessed me with a wonderful 28-year career. Volunteering continually opens new doors through ongoing networking and has created long-lasting friendships. Sharing thought-leadership, honing rusty business skills and developing new business opportunities fuel my passion for involvement. Members need to understand that volunteering provides unmeasurable value and endless opportunity.
What I do when not at work
Spending time with my family and friends. I really enjoy everything outdoors! RVing, Penn State football, hiking, anything skiing, biking and kayaking. Really anything on the water or in the mountains is where I'm having the most fun. I also like to go fast, so anything that burns fuel and sets my hair on fire is exciting in my book. My latest sport is surfing, so sharks beware, I'm not a friendly food group. I've also been known to enjoy a cocktail or two.
What I'm reading
IPiles of reference material and whitepapers pertaining to our industry. One day, I will get to the bottom of the pile, but it continues to grow. A text book pertaining to information security risk management as I prep for my CRISC certification exam. FYI, school is much harder when you get older.
Favorite blogs
I do follow various competitors' blogs, but I'm biased, my favorite is the Screening News Network
On my desk right now
Stacks of reference material pertaining to ISO and industry stuff, memories of my Dad, a philanthropic award I received from Starbuck, Penn State memorabilia, and various mementos that remind me of the beach. Also, several pairs of reading glasses, apparently, I have a tough time keeping track of one pair.