September 2018 Volunteer of the Month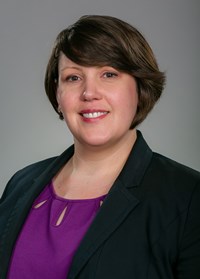 Elaine Rosenberg
CEO
Advanced Reporting
My role at NAPBS is
was, NAPBS Communications Committee Chair. Now, NAPBS Volunteer
Why I wanted to volunteer with NAPBS
The education, advocacy and connections provided by NAPBS have been key to my growth in this industry and the success of our business. Volunteering is the best way I can say "thank you" and pay it forward to the next generation of background screening professionals.
What I do when not at work
I sing in a women's a cappella group, teach my two-and-a-half-year-old nephew all sorts of things his parents don't want him to know, and try to get out and enjoy all the wonderful things the Pacific Northwest has to offer.
What I'm reading
The Outward Mindset and Simple CISSP by audio book and The Tenth Island by Kindle. I'm waiting for vacation and I can't wait to binge the new Daniel Silva, The Other Woman.
Favorite blogs
Podcasts count right? The Daily, Planet Money
On my desk right now (books, personal items, etc.)
Our office has discovered Squishies... Nuff said.