September 2017 Volunteer of the Month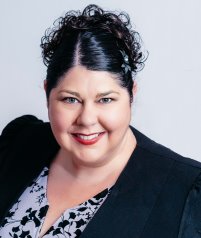 Summa McCosker
Managing Director
PeopleCheck Pty Ltd
My role at NAPBS is
As Education Committee Chair for the NAPBS APAC Chapter, one of my core roles is to coordinate the member presentations for the Global Learning Center for the APAC region. This involves engaging speakers, peer reviewers and submitting presentations to the NAPBS. I was also proud to be a part of the team of founding members of the NAPBS APAC Chapter and in 2016, I was voted to the role of Secretary in the NAPBS APAC Executive Committee.
Why I wanted to volunteer with NAPBS
The APAC market has evolved differently to the US market and it is moving and changing at a rapid rate. I have always been passionate to educate within our industry and to share with our clients and candidates. With education, one must always want to learn and build relationships that will teach and inspire us. There is no better way to do this than by volunteering with the NAPBS that enables us to work with and learn from colleagues from all over the world.
What I do when not at work
My three boys (husband and two sons) are the love of life and I enjoy time with them above everything else. I also love to entertain in my home for family and friends. I am a little obsessed with online shopping and I collect vintage teacups and teapots – each piece tells its own magical story of time passed.
What I'm reading
All of my reading these days is mostly with my 6-year-old son. Last night we read "Room on the Broom" by Julia Donaldson, Axel Scheffler (illustrator) and "The Little Crooked House" by Margaret Wild.
Favorite blogs
By far my favourite blog is that created by my husband, Jason (http://shutterjournal.com/). Jason is a gifted photographer and his blog reflects our family, his passions, and some amazing images of where we live.
On my desk right now (books, personal items, etc.)
Photos of my family, paperwork for review, my phone and... this could be a little embarrassing: two toy Smurfs, half a cup of cold tea, a pen with a flower on the end, a stuffed turtle, a teapot full of pens and a small plant.