October 2023 Volunteer of the Month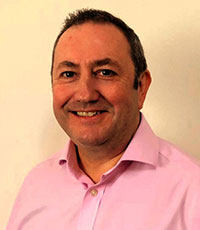 Martin Hardy
Executive Director
SP Index
My role at PBSA:
I'm currently Chair Elect for the Europe Council and shall be elected Chair Sept 2024. I also chair the Marketing Sub-Committee for the Europe Council and have become invested in the expansion of membership in Europe.
Why I wanted to volunteer with PBSA:
I'm fervently dedicated to expanding the reach of our specialised expertise in Social Media Checks to new international territories and markets, all while ensuring strict compliance. The global objectives set out by PBSA, emphasising elevated worldwide standards, perfectly resonate with my own aspirations. Since joining, the PBSA has unequivocally provided a great platform for me to connect with the remarkable professionals in the background checking industry.
What I do when not at work:
Enjoy watching rugby, entertaining friends and family at home, and getting involved in motor sports.
What I'm reading:
UNRULY by David Mitchell
Favorite website, podcast, blogs, etc.:
PODS: Lex Fridman Podcast, Darknet Diaries, Stuff You Should Know
On my desk right now (books, personal items, etc.):
3 laptops, 2 screens, 2 tape measures, a Stanley knife & a giant desk mat showing a map of the world, Ferrari baseball cap, & a business card of Mark M Owens from Owens OnLine which I picked up at the Europe Annual Conference 2023 and still haven't reached out to!