October 2016 Volunteer of the Month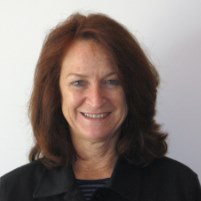 Judy Gootkind
VP Finance and Administration
Creative Services, Inc.
My role at NAPBS is
I currently serve as the Past Chair of the BSCC. I am also acting as Co-Chair of the newly created Advocacy Committee along with Lucia Bone. We launched at our initial meeting in June with a great group of volunteers dedicated to effecting change for the screening profession and its stakeholders. I have served on the Finance Committee for the past 5 years and will be on board for the year to come. As an accountant, this was of interest to me from year one and I hope to be able to assist for years to come. As past Chair of the Board of NAPBS, I join other past Chairs and Provider Directors on the Governance Committee and serve on the Ethics Advisory Group when the needs arise. I remain active in the Government Relations Committee addressing issues as they arise in the Commonwealth of MA (e.g. iCORI reform, use of credit) as well as Federal initiatives. Keeps me busy!
Why I wanted to volunteer with NAPBS
Creative Services, Inc. (CSI) is a founding member of NAPBS. At an initial meeting where the concept of an association for our industry took place, yellow pads were spread across the stage and attendees rushed to sign up for committees identified by the group in conjunction with a steering committee. CSI examined the options and landed on Best Practices to start. Several of my CSI colleagues and I would gather in the conference room and participate in monthly calls. The immediate value was in the share of information and education about the standards and practices of the screening profession. From the friendly relationships that developed at the start and have grown into solid friendships, to actually being able to effect change and make a difference, volunteering through the years came a step at a time as we all faced the challenges that arose. I am in my 25th year with CSI and the adjunct of the work I have done with NAPBS has made a tremendous difference in my career and the work CSI does on behalf of our end-user clients..
What I do when not at work
People are my passion – family means everything to me as do all the friends I have made along the way. Everything I like to do when not working is enhanced when enjoyed with those I care about. Having been in the restaurant/catering business for 20 years before joining CSI, I always enjoy a fine food and beverage experience whether prepared at home or enjoyed out and about. I like to read and favorite sports are swimming, golf and a nice long walk!
What I'm reading
I read "Gone With the Wind" when I was in 4th grade and have enjoyed historical fiction ever since. I do belong to a book club which keeps me busy with the myriad of books we have selected over the years. The most impactful book I read this past year was "Americanah" which is a 2013 novel by the Nigerian author Chimamanda Ngozi Adichie, for which Adichie won the 2013 National Book Critics Circle Fiction award. It is a powerful, tender story of race and identity and provided me with timely insight into issues we regretfully still live with in America. I just finished the 9th book in the Bregdan Chronicles collection which is set in the 1860's with the backdrop of a southern plantation before and after the Civil War with the Abolutionist and Suffrage movements woven into the story of the people who lived through this time.
Favorite blogs
My favorite blogs are centered around the industry and are authored by the legal community with whom we engage as well as colleagues who educate and foster awareness in topics significant to what we are faced with on a daily basis.
On my desk right now (books, personal items, etc.)
On my desk and surrounding shelves are pictures of family and friends, a plant, some NAPBS "trophies" and a myriad of papers and folders that represent the many things I am working on at any given time!