November 2017 Volunteer of the Month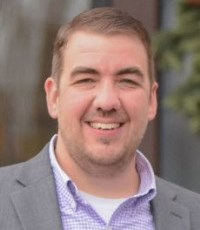 Sebastian Dehnel
Vice President of Operations
CriminalRecordCheck.com
My role at NAPBS is
I am currently Co-Chair of the Best Practices Committee.
Why I wanted to volunteer with NAPBS
To help improve our industry and learn from other industry members.
What I do when not at work
I spend most of my time with family and friends. My kids also keep me busy with youth sports and Y Guides (kind of like Boy/Girl Scouts).
What I'm reading
I really enjoyed Lee Cockerell's presentation and am currently reading his book "The Customer Rules."
Favorite blogs
Not really a blog reader.
On my desk right now (books, personal items, etc.)
Dad Coffee Cup (made by my 6 year old), folders/papers and family pictures.