May 2019 Volunteer of the Month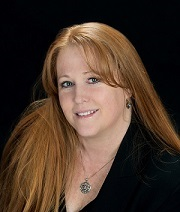 Dawn Standerwick
Vice President, Strategic Growth
Employment Screening Resources (ESR)
My role at NAPBS is
Chair of the Ethics Committee, advocate and active member of the Finance and Government Relations Committees. Ever proud to have previously served as Chair.
Why I wanted to volunteer with NAPBS
I believe in what we do as a profession. Our association is driven by volunteers and our collective efforts make a real difference in our profession – I love being a part of that – not to mention that my NAPBS peeps are among my favorite people..
What I do when not at work
Hiking – love for springtime in the Rockies, travel to new places (Scotland trip imminent), busy mom of two teenage sons (my eldest is graduating high school in May – what!?) and indulging (unapologetically) in marathon episodes of whatever is addicting this month - anything and everything scary - most recently re-watched Game of Thrones in anticipation of EIGHT.
What I'm reading
Currently, Unfreedom of the Press and The Atlantis Gene.
Favorite Blogs
TechCrunch, Mike Rowe Works, Tiny Buddha, I * love science
On my desk right now
My trusty green tea and mandarin lip balm, coffee, water bottle, red swingline, Tabasco (appropriate on just about anything) and family pics.