May 2018 Volunteer of the Month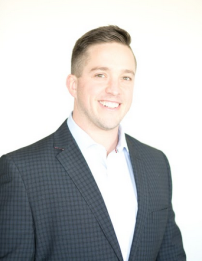 Adam Warren
Sales Manager
Santoni Backgrounds and Screening
My role at NAPBS is
Assist with NAPBS membership renewals which helps ensure CRAs keep our industry's good name by keeping up with new laws, technology and trends.
Why I wanted to volunteer with NAPBS
I'm with a new company and role in the industry and wanted to engage with more CRAs around the country.
What I do when not at work
Lots of CrossFit and snowboarding.
What I'm reading
Atlas Shrugged by Ayn Rand
Favorite blogs
The Background Buzz, Barry Nixon's publication & HRDive.com
On my desk right now (books, personal items, etc.)
A printer that has been out of ink for 5 years, a picture of my family and dog, and a note pad (strongly dislike clutter).