May 2017 Volunteer of the Month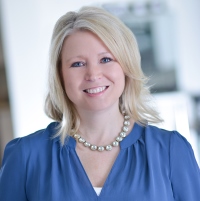 Renee Ernste
President/COO
Orange Tree Employment Screening
My role at NAPBS is
I have been a member of the Communication Committee for a number of years, Co-Chair for the last several. Very recently I passed the baton to the very capable and amazing Elaine Rosenberg. She's promised she will let me visit.
Why I wanted to volunteer with NAPBS
Initially I wanted to volunteer with NAPBS to broaden my understanding of the screening industry. As time went on, I enjoyed being part of an organization that is making a contribution to the screening industry. It's inspiring to work alongside professionals who want to make a difference.
What I do when not at work
When not at work, I'm traveling, planning a trip, golfing, reading, baking, or spending time with family and friends.
What I'm reading
I'm currently reading Close to the Bone, a beautifully written book about the needs of the soul.
Favorite blogs
Peel the Orange – a shameless plug for Orange Tree.
On my desk right now (books, personal items, etc.)
Karen Adams calendar, inspirational quotes, a few favorite pens, a giant "no" button, and of course a mini statue of Yoda, Master of the Universe!