March 2020 Volunteer of the Month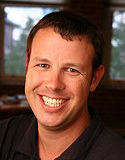 Keoki Huffman
My role at PBSA is
I am a member of the Public Access Software Specification (PASS), as well as contributing to the larger association conversations and decisions.
Why I wanted to volunteer with PBSA
The PBSA plays a vital role in our industry and I wanted to find a way to contribute as well. The PASS Committee was created to address the challenge of inconsistent access to court data. Standardizing the access of data to our members will have a significant impact on the accuracy of Consumer Reports and drive efficiencies in our processes that will deliver more value to our Clients and End Users. This will have a significant impact on the hiring decisions that are made, as prospective employers are able to make quick and accurate decisions. I appreciate the opportunity to play a role on this committee and to be able to have an impact on the larger community.
What I do when not at work
Living in the western suburbs of Denver I have easy access to our beautiful mountains. Any chance I get I am up the hill and hitting the slopes. It's all the better when my kids and family are with me.
What I'm reading
Never one to be able to be idle for too long I am always reading something, whether it is a blog, the news, or a silly list to entertain my kids. At the moment the book I am reading is Meetings Suck by Cameron Herold.
Favorite blogs
www.instapundit.com - A Libertarian view on politics, technology, and life in general.
On my desk right now
Dual monitors overlooking a snow covered yard! You can also find my ever-evolving to-do list, a red Craftsman toolbox replica, a roaring Tyrannosaurus Rex, and a plant my daughter gave to me.