March 2017 Volunteer of the Month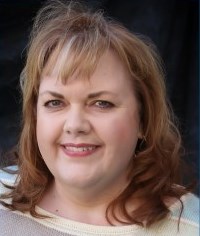 Laura Goble
Senior Manager of Compliance and Quality
BackTrack, Inc.
My role at NAPBS is
I'm currently the co-chair of the Educational Resources Committee, and I have served on the committee for many years.
Why I wanted to volunteer with NAPBS
My company has been a long-time supporter of NAPBS and encouraged me to find a committee to join. My parents volunteered in community organizations, and volunteering is just a part of how I was raised and who I am.
What I do when not at work
I enjoy spending time with family and friends, cooking / baking and reading.
What I'm reading
My goal is to read at least one book per week, so I read everything from the classics through contemporary fiction. Since I read so many serious things for work, I tend to read lighter stuff for pleasure. Two authors I really enjoy are Christopher Moore and Nora Roberts.
Favorite blogs
For work I read several legal and human resource related blogs, including Ask a Manager, Ohio Employer's Law Blog and The Employer Handbook. For fun, I read Captain Awkward, The Bloggess and Etiquette Hell.
On my desk right now (books, personal items, etc.)
Folders containing several work projects, an easy button, a stress pig, a blown glass paperweight and a big cup of coffee!