June 2019 Volunteer of the Month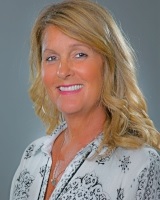 Nikki Holton
Consultant Global HR Investigations & Screening COE
Eli Lilly and Company
My role at NAPBS is
I am a member of NAPBS because it keeps me up to date, gives me a broad landscape of the screening industry and I appreciate the associations promotion of the high level of ethics and performance standards used to procure background checks. My work is in a highly regulated industry and I am under review by many governing bodies. I am an end-user who sat on the BSCC from its inception until the Fall of 2018 and have been attending the conferences since 2008.
Why I wanted to volunteer with NAPBS
I needed to learn about this subject to do my job and unfortunately I'm a perfectionist and wanted to KNOW EVERYTHING!
What I do when not at work
I love to travel and spend time with my granddaughter.
What I'm reading
Anything by Michael Connelly.
On my desk right now
Radical Candor by Kim Scott, Emergen C gummies, a coffee mug that states "Kinda pissed about not being a Mermaid", big water bottle and chap stick (can never be without my chap stick).