June 2018 Volunteer of the Month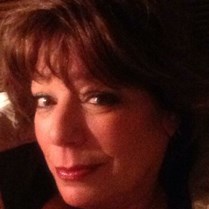 Linda Mack
President
Global Investigative Services, Inc.
My role at NAPBS is
I am a member of the Government Relations Committee and Sub-Committee on Access and Accuracy of Public Records.
Why I wanted to volunteer with NAPBS
My reasons for volunteering with NAPBS are many. Volunteering even in the smallest way allows me to give back to an association that has provided me so much value over the years. Industry resources, education and tools, which have helped me continue to grow both personally and professionally.
What I do when not at work
Spending as much time as possible with family and friends, cooking and entertaining. After that, I love my gardening, and anything to do with being on or near the water... I find that one of the most relaxing/rejuvenating places to be.
What I'm reading
Honestly, I am all over the place with my reading. I have a stack of books on my bedside table that cover everything from epic novels (my favorite summer read), health and well-being, to history and politics, however, the one that I am reading currently is The Pillars of the Earth, by Ken Follet
Favorite blogs
No favorite blogs, I'm afraid.
On my desk right now (books, personal items, etc.)
On my desk right now are my "Hello Gorgeous" coffee mug, and a 32oz cup of Iced Tea (fuel for the day), a big stack of paperwork, which I promise I will complete before the weekend, and more sticky notes then one should be permitted to use. :) Most importantly though are the pictures of my children, granddaughter, and other family members to remind me why I'm here.