June 2017 Volunteer of the Month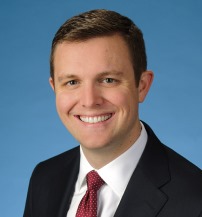 Ross D. Andre
Attorney
Troutman Sanders
My role at NAPBS is
A member of the Educational Resources Committee, the instructor for the Advanced FCRA Certification Course since 2013, and an occasional speaker at NAPBS conferences. I also serve as litigation counsel to numerous NAPBS members.
Why I wanted to volunteer with NAPBS
I wanted to volunteer with NAPBS because I think it is important for an industry that is so consistently targeted in litigation to understand the role of compliance and to develop healthy working relationships with counsel who specialize in the unique issues facing NAPBS's members. I also wanted to be able to share what I see working in FCRA litigation with members.
What I do when not at work
When I am not at work, I travel for pleasure.
What I'm reading
I'm currently reading Lincoln in the Bardo by George Saunders for my own enjoyment and reading Harry Potter and the Sorcerer's Stone to my daughter.
Favorite blogs
My favorite blogs are The Verge for tech news, The Points Guy for travel deals, and an obligatory plug for Troutman's own Consumer Financial Services Law Monitor for the latest on FCRA legal developments.
On my desk right now (books, personal items, etc.)
On my desk right now are too many papers for too many cases. And also a small foam football, which is my stress-reliever totem.