July 2023 Volunteer of the Month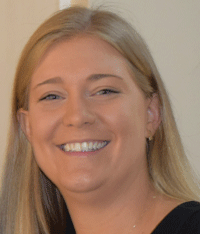 Nicole Campion
Associate Counsel
HireRight
My role at PBSA:
I am currently an active member of the Industry Practices Committee, participating in the drafting and review of a variety of Practical Guidance pieces published by the PBSA. I also attend monthly Government Relations update meetings.
Why I wanted to volunteer with PBSA:
I think the work PBSA does is invaluable to our industry, and I am honored to be able to participate and contribute to the screening industry as a whole. I really enjoy sharing my knowledge with others and writing reference materials that are educational and informative, so the Industry Practices Committee has been an amazing opportunity for me.
What I do when not at work:
When I'm not at work you can usually find me with my husband and dog at the local riverfront park, out on our boat on the lake, at the beach, or travelling in the Florida Keys. I also love to cook and bake, so I spend a lot of time in my kitchen at home.
What I'm reading:
The Old Man and the Sea by Ernest Hemingway
Favorite website, podcast, blogs, etc.:
Usually something related to travel, boating, cooking, or local happenings here at home or in our favorite travel destinations.
On my desk right now (books, personal items, etc.):
Coffee, water, and the paw of my dog looking for a snack.