July 2020 Volunteer of the Month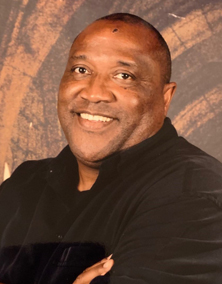 Perry Morgan
My role at PBSA is
I am past chair and current member of the Diversity & Inclusion Advisory Board and a member of the Leadership Development Committee.
Why I wanted to volunteer with PBSA
I am passionate about the background screening industry. I love supporting the growth of small to medium sized PBSA member companies and watching them flourish into enterprise sized organizations. Partnering with these firms and helping them shape and develop their better practices to align with PBSA standards is my drug of choice in life.
What I do when not at work
I give back to my community and people-at-large as a mentor and coach.
What I'm reading
The Five Languages of Appreciation in the Workplace by Gary Chapman and Paul White and The Heart of the Five Love Languages by Gary Chapman.
Favorite blogs
I'm not a big blog reader, but I do enjoy the MasterClass website (www.masterclass.com), specifically Neil deGrasse Tyson.
On my desk right now
Documents and research related to help develop the new normal for contemporaneous notifications. Also, on my desk is research related to better practices regarding fingerprinting follow-ups.