July 2019 Volunteer of the Month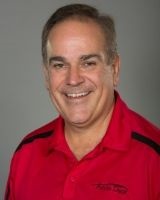 Galen Svanas
Director of Marketing
Accio Data
My role at NAPBS is
Committee member, contributing columnist, state-level advocate and (unofficial) conference photographer.
Why I wanted to volunteer with NAPBS
I think the Association has a very positive energy and is sincerely dedicated to helping the screening industry grow and thrive.
What I do when not at work
Photography – both on the ground and in the air (drone).
What I'm reading
Neverwhere, by Neil Gaiman
Favorite blogs
All of my competitor's ;)
On my desk right now
A helmet from a suit of armor, Rock 'Em Sock 'Em Robots, a (fake) chicken, and a ton of tchotchkes from past marketing campaigns.