July 2018 Volunteer of the Month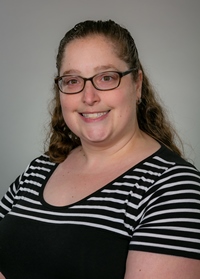 Rebecca Weiser
Security Background Screening Program Manager
The Boeing Company
My role at NAPBS is
I am the chair of the End-User Advisory Group. I also serve on the Background Verification RFP Taskforce, and support any and all advocacy requests that come my way.
Why I wanted to volunteer with NAPBS
I am very passionate about the background screening industry. I often find that end user voice is not heard, and am working to change it. As an end user we want to partner with you so that we can both achieve more.
What I do when not at work
I love to travel, and am always planning my next trip.
What I'm reading
I am currently reading The Boys in the Boat but am up for any suggestions.
Favorite blogs
I don't typically read blogs, but if anyone has a good starter blog, please pass it my way.
On my desk right now (books, personal items, etc.)
Dilbert calendar... and coffee!