January 2017 Volunteer of the Month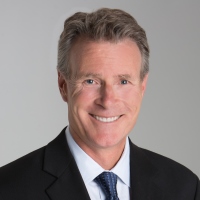 Craig Caddell
Vice President, CRA Solutions
ClearStar, Inc.
My role at NAPBS is
Coordinating the efforts of the Global Learning Center to build a library of recorded presentations from all chapters.
Why I wanted to volunteer with NAPBS
From its founding, I believed the association had the power to make us a stronger profession. I volunteer to put my effort behind that belief.
What I do when not at work
Mess around in boats with my family as much as possible, and help run boating programs for kids in my community.
What I'm reading
Consumer Reports, National Geographic, and The Course of Love by Alain de Botton
Favorite blogs
All the ClearStar blogs especially Kerstin Bagus' Global Screening Tips. But for fun I read Brain Picking by Maria Popova.
On my desk right now (books, personal items, etc.)
Pictures of my beautiful wife and kids, a ClearStar VW bus, souvenirs from Day on the Hill, and my lunch – I really should get out more!