February 2017 Volunteer of the Month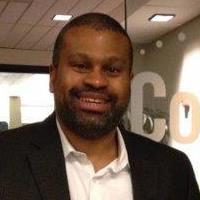 Chad Ascar
Sr. Operations Manager
IntelliCorp Records, Inc.
My role at NAPBS is
I'm currently the co-chair of the Litigation Avoidance Sub-Committee. I'm also involved in the Employment Screening Litigation Tracking Group which was folded back into the Litigation Avoidance Sub-Committee. I'm really proud to have been heavily involved with the launch of NAPBS' Industry Survey. I'm looking forward to reviewing the results submitted by HR Professionals so that our industry can use the information as this year's Advocacy Day.
Why I wanted to volunteer with NAPBS
Educate others about the value that Consumer Reporting Agencies bring to the table and dispel misinformation about the services we provide.
What I do when not at work
Keeping up with my 5 year old. If anyone knows my daughter or has children in that age range they will understand what I mean. It seems like she is always in the "on" mode. Why don't kids come equipped with a "power down" button?
What I'm reading
I've been on this classic book kick recently. I'm currently reading a lot of H.G. Wells books.
Favorite blogs
Anything sports related.
On my desk right now (books, personal items, etc.)
Stacks of papers, but more importantly memorabilia from the 2016 Chicago Cubs World Series Championship.