December 2022 Volunteer of the Month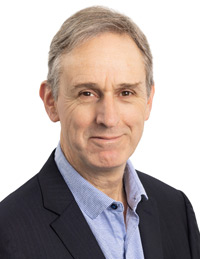 Craig Sharp
General Counsel
Kinatico
(formerly CVCheck)
My role at PBSA:
I am chair of the Australian Committee and sit on the APAC Council Leadership Committee.
Why I wanted to volunteer with PBSA:
In the Australian market, there was, and is, a need for an industry body to speak for the participants in our market, raise standards, and educate the (often potential) client base. As we say within Kinatico, "gaps are opportunities to make a difference."
What I do when not at work:
When I'm not at work, my family is my focus. I have the most wonderful wife, two daughters and a son; plus, we are lucky enough to see a lot of the extended family regularly.
What I'm reading:
I've just finished Double or Nothing by Kim Sherwood. It's a James Bond book without James Bond (it's MI6 and other 00 agents). It won't win the Booker prize, but good fun.
Favorite website, podcast, blogs, etc.:
Can I say kinatico.com? At the time of this interview, the football World Cup is on, so I've also been checking out the ESPN sports pages, Guardian football and, here in Australia, SBS on Demand.
On my desk right now (books, personal items, etc.):
Well, Kinatico has a clean desk policy ("the privacy of data is our highest priority"), so not much, I'm afraid – my phone, glasses, keys, and an empty coffee cup. I might just go do something about that, now. :-)