December 2020 Volunteer of the Month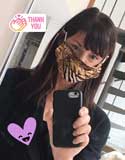 Angela Preston
SVP, Counsel for Ethics and Compliance
Sterling
My role at PBSA is
...tenured volunteer! I've served as committee chair, led task forces, participated in many advocacy days, served on the Board of Directors and served as Chair of the Association in 2018-2019.
Why I wanted to volunteer with PBSA
I believe in lifting up the profession, and some issues are much better served by the group. We all have something to contribute.
What I do when not at work
Right now I'm spending a lot of time at home in New York City. I take long walks and runs to get outside. Netflix current obsessions: The Queens Gambit, The Crown.
What I'm reading
I'm a big audible fan. I just queued up A Promised Land by Barack Obama.
On my desk right now
My two cats can usually be found on my desk, along with a cluster of monitors and my dog eared copy of the FCRA, complete with post-it notes and highlights.