December 2018 Volunteer of the Month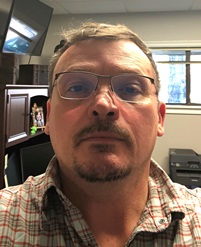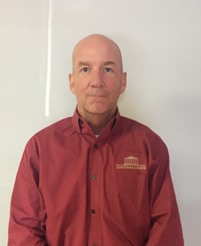 Paul Hickman and Curt Raymond
Courthouse Concepts
Our role at NAPBS is
Our role at NAPBS is to do whatever we can to safeguard our rights. Too many times, our city or our county government employees treat the information as if they own it, denying the public and our industry the freedom to view the information.
Why we wanted to volunteer with NAPBS
We wanted to volunteer for two reasons: the NAPBS has brought a lot of credibility to our industry, so we jumped at the opportunity to give back. Secondly, because more and more courts are taking it upon themselves to decide who can and cannot view public information.
What I do when not at work
Paul - When I'm not at work, you can find me playing tennis, spending time with my grandchildren, or hiking with my dogs.
Curt - I enjoy hanging out with my family, fly fishing and duck hunting.
What I'm reading
Paul - I'm currently reading two books, Open, which is an autobiography by Andre Agassi, and Personal, by Lee Child.
Curt - I enjoy reading various business books, this week I'm reading data analysis and modeling.
Favorite blogs
Paul - My favorite blogs are "Adventure Journal" and "Tennis X." I read work related blogs, but my favorites, I read for pleasure!
Curt - I am not a big blog reader, I tend to read various articles on fly fishing and business topics.
On my desk right now
Paul - Currently on my desk is a cell phone, two computer monitors, a coffee cup, and a picture of my grandchildren!
Curt - I am not known for having the neatest desk, right now it's my coffee cup, computer and a stack of paperwork.