December 2016 Volunteer of the Month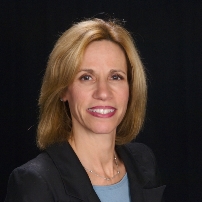 Laura Randazzo
VP of Compliance
Aurico – a CareerBuilder company
My role at NAPBS is
Volunteer! But actually I serve on the BSCC, Advocacy Committee and Finance Committee.
Why I wanted to volunteer with NAPBS
I am passionate about my company, my work and the industry. I feel staying engaged and taking part in the association is my contribution to the well-being of our industry. I enjoy working with the association members and volunteers to continue our strive to develop and educate on best practices; educate regulators and adversaries on how important background screening through a CRA is not only for safety and security, but also for the procedures we must follow to protect consumers.
What I do when not at work
Work out. I enjoy training for triathlons or the like.
What I'm reading
Privacy Shield
Favorite blogs
Triathlon-Sports blogs, Industry News blogs
On my desk right now (books, personal items, etc.)
Starbucks Coffee!