August 2022 Volunteer of the Month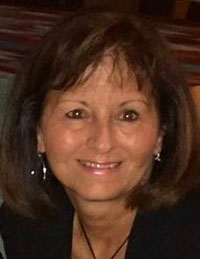 Lori Nidzgorski
Director of Operations/Co-owner
Records Retrieval Service, LLC.

My role at PBSA:
We have been Associate members of PBSA for many years and continue to support PBSA members across Michigan and the U.S.
Since the onset of the Michigan Supreme Court Order regarding DOB redactions, we have been dedicated to making sure our clients and PBSA have the most current information about the changes in Michigan.

Why I wanted to volunteer with PBSA:
We value our relationship and membership with PBSA. The connection to clients and others has been an invaluable resource over the many years. Meeting clients, educators, and all the dedicated people trying to help us, especially during the past few years, has been amazing. The dedication and hard work of Jose Dimas and others is remarkable. Thank you to everyone for their continued support for Michigan researches.

What I do when not at work:
My husband David and I celebrate 39 years of marriage in September and are blessed with two wonderful sons and a beautiful daughter-in -law. I'm also a grandmother (finally!) and am loving every minute spent with my new grandson. We're very family oriented and enjoy spending our summers together in northern Michigan walking, biking and boating. I'm an Italian mom, so cooking and eating together as a family is very special to me. I love travel adventures and my next stop is....Italy!

What I'm reading:
I like to read about health and wellness and trying to make each day the best it can be!

On my desk right now:
On my desk right now are pictures of my family, a big cup of coffee, a box of Hot Tamales candy, and a plant that needs some water.... oh, and work!