August 2020 Volunteer of the Month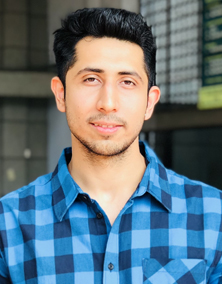 Kshitij Naik
Marketing and Product Management
Neeyamo Inc.
My role at PBSA is
I am currently an active member working with the PBSA APAC Council Leadership. I am also involved in coordinating and contributing towards the publication of the APAC version of the PBSA newsletters.
Why I wanted to volunteer with PBSA
PBSA as an entity gives me a lot of intellectual exposure and an in-depth understanding of the global background screening industry as a whole. It also assists me in connecting with international experts from our shared domain.
Volunteering offers a great opportunity to join forces with professionals from different geographies in order to achieve a common goal. The volunteering program is always a fresh experience and the willingness to work together makes impromptu tasks pretty much effortless.
All in all, the diversity of knowledge is what attracts me the most and lures me into sharing my learnings with all our global audience.
What I do when not at work
When I am not working, I either indulge myself in a tiring basketball session or end up going on a calorie-burning mountain bike ride. Eating out and traveling to new countries is another thing I like. I've got a long bucket list of places to see and adventures to do in the coming years, hopefully. I wish to see a tick on each and everyone of them soon.
What I'm reading
I am very much into reading autobiographies, recently finished reading Elon Musk: Tesla, SpaceX, and the Quest for a Fantastic Future by Ashlee Vance and currently reading The Mamba Mentality: How I Play by Kobe Bryant.
Favorite blogs
I follow The Speaking Tree which emphasizes wellness, lifestyle, and spirituality. And then there is Bleacher Report that I skim through daily on my social media for sports-related updates.
On my desk right now
My work from home desk is cluttered with a whole lot of things. The powerful desktop takes the majority of the space, this is usually surrounded by multiple photo frames of my family members, some go to stationary items, two hard-earned valuable trophies, a water bottle, a notepad, a hoodie if in case I feel cold, and a scented candle. Not to forget my phones which are always at an arm's length.