April 2023 Volunteer of the Month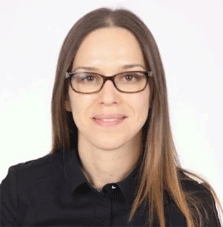 Tsvetana Stoycheva
Compliance Manager
Certn
My role at PBSA:
Chair of the Education Committee of the European Council
Why I wanted to volunteer with PBSA:
Working alongside passionate and proactive professionals as part of a standard-setting global authority is really energizing and motivating. There is always something new to learn and brainstorm on with other volunteers! Networking and collaborating with PBSA members within the context of ever-increasing service expectations and changing regulatory standards who all strive to advance compliance, excel practices in the screening industry is never boring.
What I do when not at work:
Swimming and travelling are on the top of my list. One can never go wrong with exploring new destinations in and out of the country, so I try to do this as much as I can.
What I'm reading:
I love reading and keeping up-to-date with regulatory developments around the world.
Favorite website, podcast, blogs, etc.:
I monitor multiple legal and compliance websites and blogs. IAPP's website is one of my favourites.
On my desk right now (books, personal items, etc.):
A notebook with a list of to-do lists and an energizing rose water facial spray