January 2023 Volunteer of the Month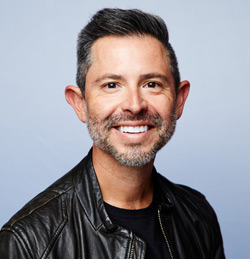 Alonzo Martinez
Associate General Counsel
HireRight
My role at PBSA:
While I serve as Chair of the Advocacy Committee and sit on the Background Screening Credentialing Council, I like to think of my role at PBSA as bringing a calm and measured perspective to what can be a chaotic industry. "Speak softly and carry a big stick" rings true for me.
Why I wanted to volunteer with PBSA:
Before I joined a CRA, I worked in the General Counsel's office of a financial services company, where I helped direct a global background screening program. My employer maintained an Affiliate Membership with PBSA. As an end-user, I was unaware of the challenges faced by our industry and was exposed to the incredible work done by direct or associate members of the organization. I learned the importance of education through advocacy and government relations to help ensure that lawmakers understand the impacts of their legislation on employers and workers alike. As we've all learned, well-intentioned laws can have unintended consequences. When I began working for a CRA, I knew I needed to give back to the industry that taught me so much, which is why I've loyally pledged my allegiance to PBSA. Being a part of a collective voice aimed at bettering our industry and those we serve is a pleasure and a privilege.
What I do when not at work:
I love the outdoors and spend any free moment reveling in nature. I am an avid runner and shake off my workday with a run every afternoon. On weekends you'll find me hiking, skiing, or kayaking, depending on the season.
What I'm reading:
I always have a couple of books going – one to feed the mind and one to warm the soul – sometimes, a good book can do both. I'm currently reading "The Stoic Challenge, A Philosopher's Guide To Becoming Tougher, Calmer, and More Resilient," by William B. Irvine, which reminds us to take responsibility for internal contentment since we can't control external events. I'm finishing Stephen King's "Fairy Tale," which weaves a fantastic tale in a world of fantasy.
Favorite website, podcast, blogs, etc.:
Whatever the algorithm feeds me. Apple News+ seems to think I enjoy reading about travel, running, and craft cocktails – it might not be far off.
On my desk right now (books, personal items, etc.):
I tend to keep a clean desk – clutter is a huge distraction for me. Besides my iPhone, you'll always find a Moleskine weekly planner on my desk and a Mont Blanc ballpoint pen (royal blue ink, medium point) that was a law school graduation gift.