February 2023 Volunteer of the Month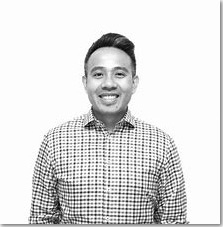 Khai Ngo
CEO
VerifyNow
My role at PBSA:
I currently serve as the Chair of the APAC Education Committee to promote learning opportunities and share knowledge affecting our industry.
Why I wanted to volunteer with PBSA:
I've always enjoyed volunteering and engaging with the communities I work or live in. I wanted to understand more of the industry, meet new people, and learn from members!
What I do when not at work:
I like to spend time with the family visiting family/friends or on adventures. I also like to play sport and hang with the dog.
What I'm reading:
I'm currently reading Man's Search for Meaning by Viktor Frankl.
Favorite website, podcast, blogs, etc.:
Business Wars and Serial are a couple of my favorite podcasts.
On my desk right now (books, personal items, etc.):
my iPad, planner, electricity bill and microphone