Advocacy Day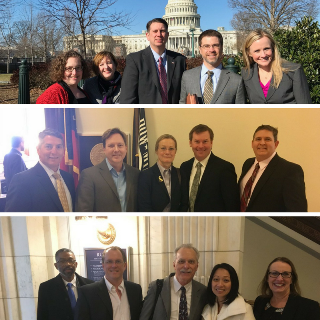 PBSA Advocacy Day 2021 will be fully virtual taking place on Tuesday, March 23rd. This year we are targeting a dozen states whose members of Congress will play an important role on issues related to the FCRA over the next two years. With this targeted, virtual approach we will be reaching out to 3-5 people in each of the 12 states to participate in our 2021 Advocacy Day. These members of Congress are of particular importance to the screening industry and we very much appreciate the participation of our constituent members in the states we will be focusing on.
Meetings will be 15-20 minutes long on average and we anticipate requiring no more than 2 hours of your time. PBSA will host a 1 hour training video conference to prepare participants for congressional meetings and familiarize participants with PBSA talking points. Participation in training is required for all Advocacy Day attendees to ensure a successful day for all.
2021 Advocacy Toolkit - contains material to assist PBSA members in developing strategies to educate legislators on topical issues affecting screening.