Tim Gordon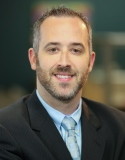 I have been with InfoMart for 14 years. In that time, I have worked as a manager for the Criminal Department, Verifications Department, Compliance Department, Drug Testing and Product Development. I currently operate as the Sr. Vice President, maintaining purview over Operations, Compliance and Product Development. In this role, I oversee daily policies and procedures, manage our relationships with vendors, develop new services/products, and ensure compliance with the Fair Credit Reporting Act.

In addition to my time at InfoMart, I have spent time actively involved in other boards of directors. I served as the Board Chair for CobbWorks, Inc., the Board Chair and Immediate Past Chair for WorkSource Cobb, and as the current Treasurer for the Humane Society of Cobb County.

Over the last several years, I have been actively involved with PBSA, working with the Communications Committee and currently serving on the Conference Task Force.