Bon Idziak
bidziak@accuratebackground.com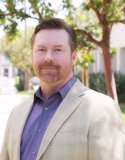 Bon Idziak, Chief Compliance and Government Relations Officer for Accurate Background, LLC is a 22 year industry professional and subject matter expert on the topics of Background Screening, Drug Testing and HR Technology. Prior to joining Accurate Background, Bon was Head of Compliance and Government Relations for screening startup Checkr, and CEO of FL based Applicant Insight. Bon also held several roles at First Advantage in the early onset of his screening career.
Well versed in policy, procedure and compliance, Bon is frequently asked to share his expertise at conferences, in educational settings, with industry publications and through various media outlets. Bon regularly consults with major national employers and associations to develop employment screening and substance abuse testing solutions that are cost-effective, compliant and address corporate goals and regulatory requirements. Bon's philosophy is to minimize hiring and retention risk through the design, implementation and management of an intelligent screening program, embracing industry standards and best practices, while ensuring compliance. Critical to this is focusing on the applicant or employee in all aspects of the process to ensure that their rights are protected, the process is simple and they are active participants.
Bon is the Immediate Past Chair for the Professional Background Screening Association (PBSA) Board of Directors. He has also served as Secretary/Treasurer. Prior to his election to the Board, Bon chaired the Government Relations Committee for many years, providing a critical component to the association's efforts regarding federal and state regulatory requirements and oversight. Bon has been a key participant in meetings with the Consumer Financial Protection Bureau (CFPB), Federal Trade Commission (FTC), Department of Homeland Security (DHS), Equal Employment Opportunity Commission (EEOC), Department of Justice (DOJ), Members of Congress and State Legislatures on issues that shape law and affect the Screening Industry.